Description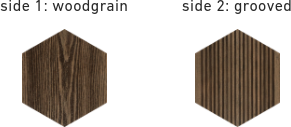 HD Deck® 3D has a deeply textured 3D surface creating unparalleled characteristics to mimic natural timber.
ethical, long lasting and low maintenance alternative to timber.
featuring an unrivaled likeness to real timber with maximum performance.
Please note
The initial colour will change over the first 4-8 weeks after installation as the residue from the extrusion process is removed by natural exposure. The darker colours will see less change and after this initial adjustment the board colour will stabilise
Warranty
Before purchasing, please read the Manufacturer's Warranty
Important
After purchasing, register your decking with the manufacturer within 45 days to receive your warranty. You can register online by clicking here
If you have any questions, feel free to contact us.